Due to an unexpected case of the babies, I never published my article for last week, so here goes.

Sale on Xbox games
For those bargain hunters out there, the website www.technetics.co.za has a sale on some Xbox games. My favorite games on sale are: Assassins Creed 2




An average everyday kinda guy must travel back through time to solve a mystery involving his ancestors in Renaissance Italy. He relives their memories through a device called the Animus, literally taking control of their bodies. When he discovers that his ancestors where members of an Elite Assassins Guild and that there is a plot to destroy them the ride gets bumpy.



Call of Duty 4: Modern Warfare Game of the Year Edition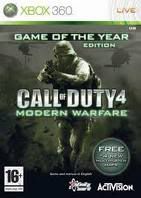 Call of Duty was a standout World War II First Person shooter. When it was announced that Call of Duty will move away from World War II to more modern warfare, critics were skeptical. However when the game was released the critics had to admit, CoD 4 rocks.
Bioshock tells the tale of a doomed underwater utopia. The founders had a vision for a society deep under the ocean where everything is perfect. As always when something is too good to be true it is too good to be true. Something went horribly wrong. Explore the abandoned city to uncover its' secrets.
It is rare that a game based on a movie is any good. This is one of those rare occasions. The game is based on the movie directed by South African Gavin Hood. You get the chance to control the unstoppable Wolverine. The United States Government is running a top secret plan to destroy all mutants and Wolverine must stop them.
Comments
(5)
Subscribe to this comment's feed
Add your 2Cents