Since Shaun Dewberry brought to light the real stats for online radio listenership in South Africa there has been a lot of talk about advertising in the digital sphere. Are advertisers paying too much or are advertisers paying too little? The bigger question however has been if advertisers are getting the wool pulled over their eyes. So let's have a look at this from a website traffic point of view.
I guess the first thing to look at would be the different type of metrics you get when it comes to traffic of websites. There is a clear difference between unique visits and page views.
Unique visits are an indication used by most advertisers when they decide whether or not to advertise on a website. Unique visits are the amount of people that visit a site per day or month. The same person may go to a website to view something, leave the website and in a few hours come back to look at something else on the same site. That still only counts as one person. It might have been two different people from the same computer but it still only counts as one unique visit. It is usually measured with the use of a cookie file that gets saved on the browsers computer.
Page views are very different. Page views are the amount of pages viewed on a site. One person might discover a cool site for the first time and browse the site for a while, hitting different pages on the same website. It might be ten pages or it might be five. Another user might know the site well and only come to check what is new on the homepage before leaving, that would count as one page view.
Simple really. A unique visitor comes to a site and that counts as one unique visit, but he views 10 different pages on that website, that counts as 10 page views.
Now that we have that out of the way we can get into the more interesting things that I feel are overlooked when advertisers decide whether or not they want to advertise on a site. Things like time spent on site and where the site is getting most of its traffic from.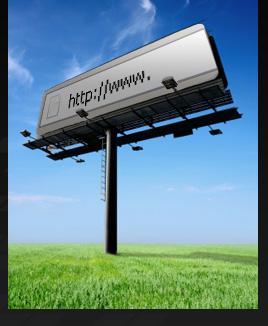 Let's start with locations a site gets traffic from. Obviously if you are a South African company that is targeting a South African market with your product or service you want a site that gets most of its traffic from South Africans. It just makes sense. If you are "Tant Anna's Vetkoek" you want South Africans that know what vetkoek is to see your advertisement on a website not a bunch of Americans that could not care less about vetkoek. Especially if you only offer your services or product within the borders of South Africa.
Another thing I feel is completely overlooked is time spent on a website. The internet has been great for many things. The biggest of these things has been the accessibility to information. The one thing the internet has not been so great for is attention deficit disorder. Internet ADD is really common amongst most users of the internet. You would be surprised to know that loads of people spend less than 2 minutes on any website.
If a site has an average visit length of 45 seconds compared to another site that has an average of 4 minutes visit length who would you advertise with? You would want to keep the unique visitors and page views in mind, but what if the one with slightly less traffic has visitors that are spending more time on the site?
It depends from site to site obviously. Some blogs have posts that can be read in under 2 minutes. Youtube on the other hand has video's that differ in length, from minutes to even hours. But think of it like this: If a blog or news site has an average visit length of 45 seconds that might mean people are finding the site via a search engine, as soon as the page is done loading they realize that it's not what they were looking for and the leave to continue their search. So you have to be smart enough to think about whether or not a visitor to a site is going to be on the site long enough that he even sees your ad.
We have standards like Effective Measure and the DMMA that are trying to find a way to keep a handle on all these website traffic signals so that advertisers can make the right choice when it comes to where to advertise on the internet. But at the end of the day, any marketing campaign needs a bit of a more in depth look before it can be made a success and that responsibility lies solely with the smart marketer.